OUR TEAM
Meet the beautiful souls ready to inspire and challenge you.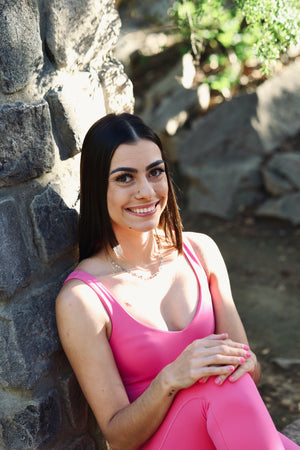 Meet Athena
After taking my first yoga class in 2018, I immediately fell in love with the practice and knew that I wanted to teach one day. Yoga and holistic wellness had a huge impact in my journey healing from chronic health issues, and it was during that time that I developed a new appreciation for yoga outside of just the physical practice. This appreciation inspired me to finally enroll for my first yoga teacher training in spring 2022, and I now have the honor of sharing this healing practice with others. My classes are challenging, fun, and inspirational, and I believe in empowering my students to embody the best version of themselves on and off their mat. I am an Elk Grove native, and live locally with my family. Outside of yoga I enjoy spending time outdoors, reading, and making crystal mala jewelry.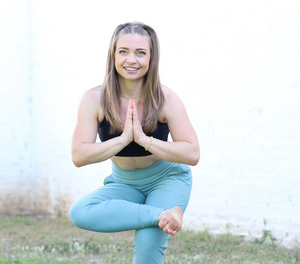 Meet Amanda
My yoga adventure started in 2015. It was at this time, I started experimenting with personal development: abstaining from alcohol while going to meetings, training to run my first half marathon, and reading "You are A Badass." When the concept of surrendering to "a higher power" came up, I thought, yoga has a reputation for spirituality, and I need to complement my runs with a nice stretch.  The heat my body created paired with deep breathing in a group powerfully impacted me to continue on even though I felt awkwardly out of place as a first timer; looking around the room for the next move. I experienced  such bliss, such relief that I cried on my walk home from that first class.  Slowly I started taking risks like closing my eyes while  listening to my body for guidance. Yoga has continued to provide universal lessons and challenges that parallel my experience off the mat improving my life. The yoga community, its teachers, and my own transformation inspired me to complete yoga teacher training in the Spring of 2022. Outside of yoga, I navigate life with my fiance Collins, race marathons, and socialize like a true extrovert. When we meet each other in class, my hope is you give yourself grace - ackowledging the person you are in that exact moment - because everything is happening right on time and you are right where you're meant to be.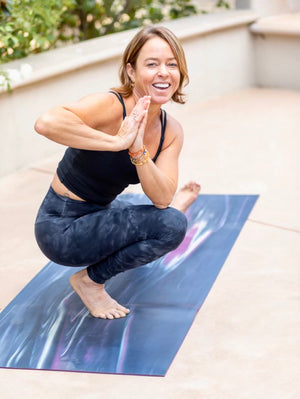 Meet Dana
I found yoga in 2014 as part of a quest for physical wellness. I quickly came to appreciate the practice of yoga for much more than its physical benefits. Yoga and its amazing community have truly changed my life. The practice has made me stronger and more flexible not only in my physical form, but emotionally and spiritually. I'm much better equipped to show up as my authentic self in all aspects of my daily life. It has strengthened my relationship with myself and everyone around me. I believe so much in this practice that I've developed a strong desire to share it with others in the hopes that we all can embrace the influx of courage, perseverance, patience and peace that yoga brings into our lives.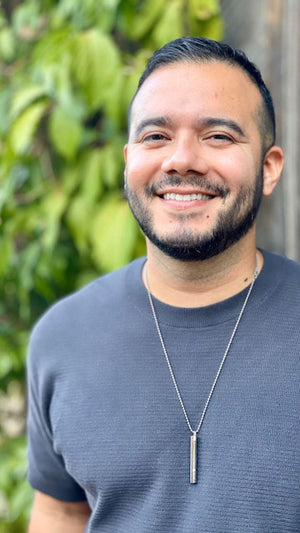 Meet Sonny
I took my first yoga class in 2010, and started to deepen my practice in 2020.

Personally, yoga has helped me with reconnecting with my mind, body, and spirit. Yoga has also improved my overall outlook on life, and allowed me to form new relationships while strengthening my existing ones.

I provide a balanced yoga class to include space for grounding, movement, and opportunities for growth. I believe the challenges in a yoga practice reflect those experienced in life, and it's pushing through these challenges a person can see just how strong and powerful they are.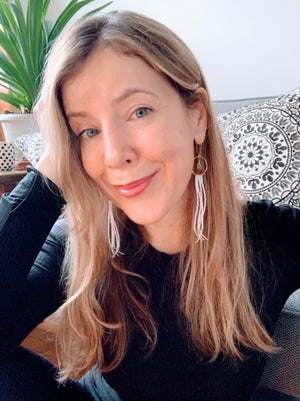 Meet Eva
Eva has practiced yoga for over twenty years and enjoys teaching both those who are new to yoga and those who are seeking to deepen their practice. Her favorite feature of yoga is that it can be whatever you need it to be, and that it is a complementary practice to any lifestyle. She was inspired to become a yoga and meditation teacher because of the broad need for stress-reduction in our lives, and because she believes it is an accessible and effective path to integrated wellness.
Her favorite style of yoga is vinyasa flow because it has the qualities of meditation. Her favorite part of teaching is listening to students, answering their questions, and making sure everyone feels welcome and supported, as they pursue a life path unique to them. 
Eva currently lives in Elk Grove with her two daughters and enjoys nature photography, hiking, cooking Polish meals, reading, writing, learning, traveling to snowy places and deepening her study of yoga.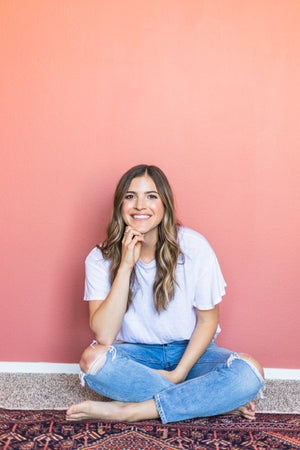 Meet Arielle
I first found yoga when I was in high school and loved the end of class when it was time for savasana and my body would just melt into the mat. I practiced off and on throughout college and really fell in love with yoga when I was in graduate school and decided to do my teacher training. I love that yoga is this beautiful way to ground into the present moment and connect with my body. It's this time where I turn inward and everything outside of my mat just fades away. I love how my body and mind feel after I practice and I love the relaxation aspect of it. As a teacher I strive to create that feeling in each of my classes. I used to really gravitate toward more "yang" style classes like vinyasa and bikram, but in this current season of life I find myself being pulled towards more calming practices like like yin, restorative and slow flow. I grew up in Elk Grove but moved away for school in 2008. After I got married in 2018, we decided to move back to be closer to family. We have a baby boy and dog who we are obsessed with. In my free time, I love getting outside, playing with my boys, and exploring all things health and wellness. You can regularly find me baking up healthier, more nutrient dense alternatives to my favorite sweet treats.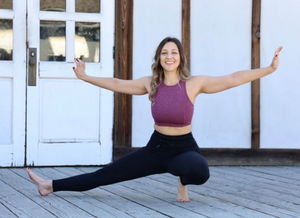 Meet Bry
My yoga journey began in 2015 when I stumbled upon a yoga class at a festival. Little did I know the impact it would have on my life. Time and time again, yoga has provided me a safe space to feel and process this human experience. It has allowed me to truly come home to myself. In my classes, my hope is to hold space for students to go inward and to challenge themselves so that they may leave feeling grounded and empowered, knowing how worthy and capable they are on and off the mat. Outside of the studio, you can find me somewhere in nature, hula hoop dancing or with my two dogs.