OUR TEAM
Meet the beautiful souls ready to inspire and challenge you.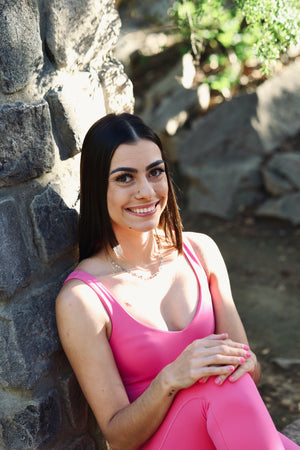 Meet Athena
After taking my first yoga class in 2018, I immediately fell in love with the practice and knew that I wanted to teach one day. Yoga and holistic wellness had a huge impact in my journey healing from chronic health issues, and it was during that time that I developed a new appreciation for yoga outside of just the physical practice. This appreciation inspired me to finally enroll for my first yoga teacher training in 2022, and I now have the honor of sharing this healing practice with others.
My classes are challenging, fun, and inspirational, and I believe in empowering my students to embody the best version of themselves on and off their mat. I am an Elk Grove native, and live locally with my family. Outside of yoga I enjoy spending time outdoors, reading, and making crystal mala jewelry.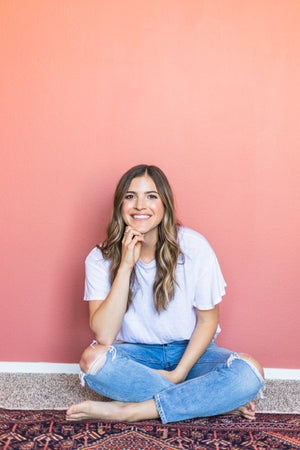 Meet Arielle
I first found yoga when I was in high school and loved the end of class when it was time for savasana and my body would just melt into the mat. I practiced off and on throughout college and really fell in love with yoga when I was in graduate school and decided to do my teacher training. I love that yoga is this beautiful way to ground into the present moment and connect with my body. It's this time where I turn inward and everything outside of my mat just fades away. I love how my body and mind feel after I practice and I love the relaxation aspect of it. As a teacher I strive to create that feeling in each of my classes. I used to really gravitate toward more "yang" style classes like vinyasa and bikram, but in this current season of life I find myself being pulled towards more calming practices like like yin, restorative and slow flow. I grew up in Elk Grove but moved away for school in 2008. After I got married in 2018, we decided to move back to be closer to family. We have a baby boy and dog who we are obsessed with. In my free time, I love getting outside, playing with my boys, and exploring all things health and wellness. You can regularly find me baking up healthier, more nutrient dense alternatives to my favorite sweet treats.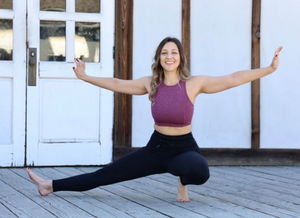 Meet Bry
My yoga journey began in 2015 when I stumbled upon a yoga class at a festival. Little did I know the impact it would have on my life. Time and time again, yoga has provided me a safe space to feel and process this human experience. It has allowed me to truly come home to myself. In my classes, my hope is to hold space for students to go inward and to challenge themselves so that they may leave feeling grounded and empowered, knowing how worthy and capable they are on and off the mat. Outside of the studio, you can find me somewhere in nature, hula hoop dancing or with my two dogs.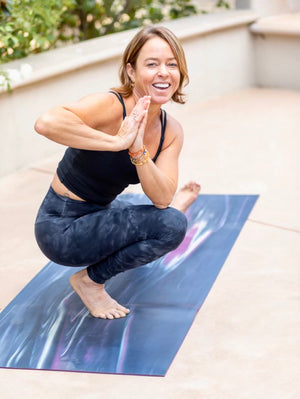 Meet Dana
I found yoga in 2014 as part of a quest for physical wellness. I quickly came to appreciate the practice of yoga for much more than its physical benefits. Yoga and its amazing community have truly changed my life. The practice has made me stronger and more flexible not only in my physical form, but emotionally and spiritually. I'm much better equipped to show up as my authentic self in all aspects of my daily life. It has strengthened my relationship with myself and everyone around me. I believe so much in this practice that I've developed a strong desire to share it with others in the hopes that we all can embrace the influx of courage, perseverance, patience and peace that yoga brings into our lives.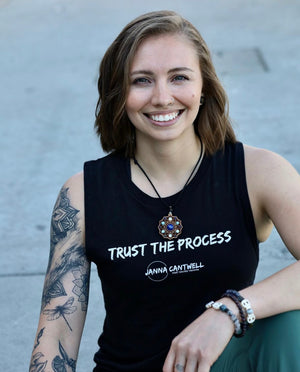 Meet Paula
My yoga practice started 7 years ago. Being an athlete my whole life I found the practice to be challenging and humbling. With most things, I felt like I needed to be good at it. So I dove into the practice until at one point I was on my mat six days a week.

While I started for the physical benefits I never realized how much more I would get out of it. Yes, of course the connection to body and breath and spirit, but also community. Yoga reminded me that I didn't have to compete against anyone, even myself. I didn't need to be good at it, I just needed to show up, always do my best, and have grace. Oh, how that carried over to everything else in my life. This practice grounded me while I was in my 20's and lost, and reminded me of the power and strength in me.

I took my first Yoga Teacher Training in 2019, and a second early this year. Teaching has been just as rewarding humbling as my personal practice.

Outside of yoga I love to connect with loved ones, be in nature, dance, be silly and practice other formats of movement and exercise. I look forward to flowing, playing and connecting with you all!