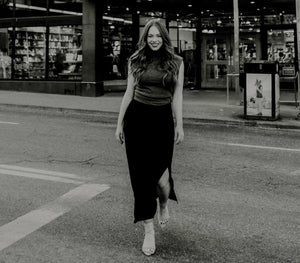 An Evening with Brianna Wiest - Saturday, October 7th
Join us as we welcome international bestselling author, Brianna Wiest, to our studio!
After embarking upon her own journey of self-healing over a decade ago, Brianna turned to writing as a way of processing.
She has since touched millions with messages of empowerment, self-reflection, and hope, and we are so honored to host her here at the studio!
We have two opportunities/options if you'd like to join us.
1. SPECIAL EVENT
An intimate experience with up to 30 guests, without waiting in line:
One copy of The Pivot Year
Book Signing & Reading by the Author
Meditation & Sound Bath by The Serenity Space
Light Refreshments
This event has SOLD OUT, if you'd like to still join the book signing then purchase below;
2. COPY OF BOOK & SIGNING EVENT
If you'd like to simply join us for the book signing with staggered arrival times, you can purchase your book and ticket below for $25.
BUY YOUR TICKET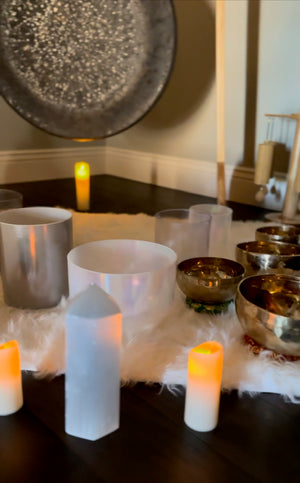 Gong & Sound Bath Meditation - Sunday, October 8th at 6:00pm
This intimate, hour long sound immersion features our Paiste and Mother Tesla Gongs, Alchemy Crystal Singing Bowls, classic frosted quartz and Tibetan bowls, Wave Drum, and other ancient instruments.
If you've been looking to drop into a deep meditative state, regulate your nervous system and recharge from the inside-out, this is your opportunity.
We begin class with a guided meditation, light breathwork, and setting a personal intention to help guide you into a restorative state.
Now at our single-class drop in price of only $20. Space is limited, so reserve your spot now.
REGISTER HERE