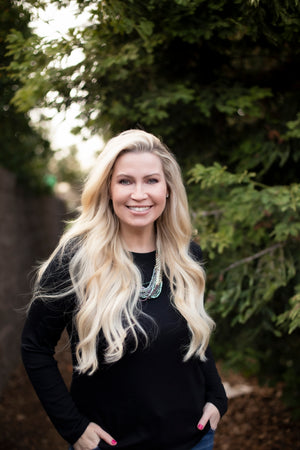 Jennifer Gardner
I'm so honored to offer this space to our community. After experiencing the transformational benefits of sound therapy, meditation and yoga, it has become my mission to introduce these healing modalities to as many people as I can.
My intention is to have The Serenity Space be your one-stop-shop for all things Health & Wellness. A source of tranquility for mind, body and soul, and to foster a connection between one another.
I look forward to meeting you - Jennifer
CERTIFICATIONS & EXPERIENCE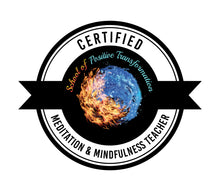 Meditation & Mindfulness Teacher
I studied with Dr. Itai Ivtzan at the School of Positive Transformation to obtain my certification. I learned through his background in Positive Psychology and Spirituality. I'm excited to introduce our community to practical tools and the amazing benefits of living a mindful life.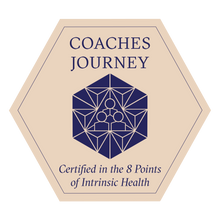 Certified Journey of Intrinsic Health Coach
In 2022 I studied the practices, protocols and philosophies of Zach Bush, MD. It was a profound experience with cutting edge information on intrinsic health, diet, hydration, sleep, rest, breath, movement, play, connection, and how to reduce stress and slow down to heal from within.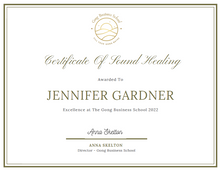 Sound Healing Practitioner
I am honored to have been certified under Anna with the Gong Business School. She has been teaching since 2011, and has been running retreats for over 7 years from her space - Peopletree in Mallorca, Spain. Anna is also a Transformational Coach and Kundalini Yoga Teacher.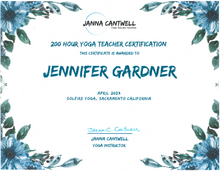 Yoga Teacher Certification
I received my 200 Hr Yoga Teacher Certification in April 2023, from Janna Cantwell in Sacramento, CA. Janna's background is in Vinyasa Flow and has trained under Baron Baptiste and others.