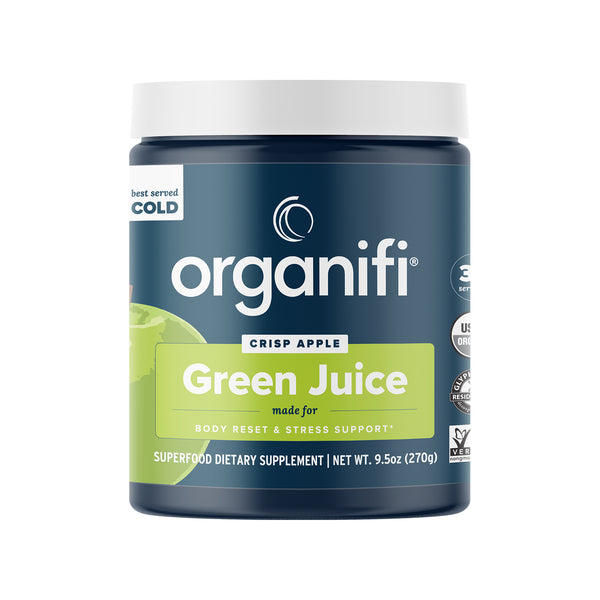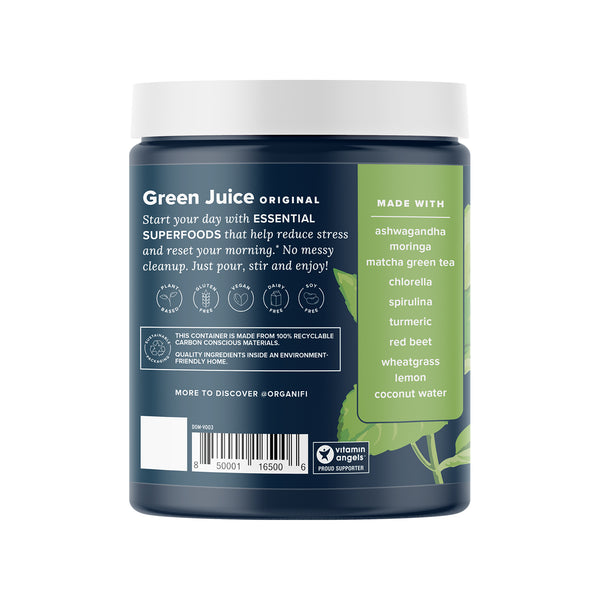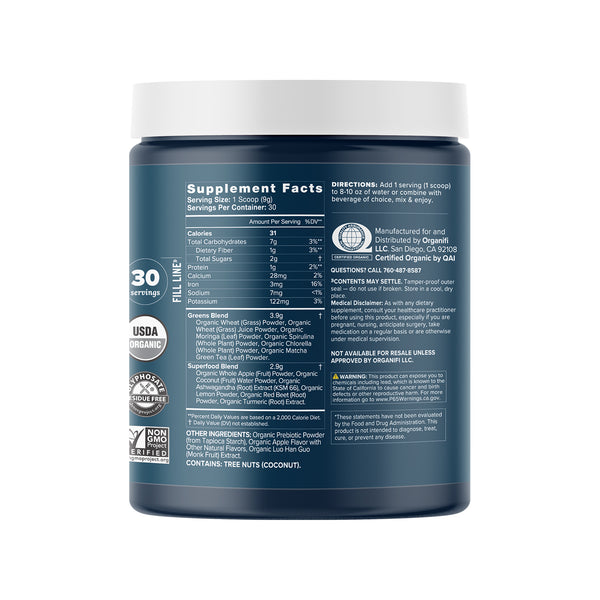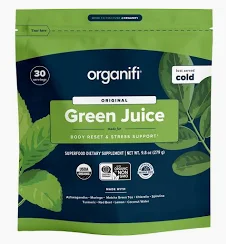 Green Juice - Body Reset & Stress Support
It's our classic Green Juice recipe with a whole new twist. Enjoy the taste of red apples fresh from the orchard with every invigorating sip.
This limited edition blend is formulated with 11 superfoods like ashwagandha, spirulina, moringa, and of course organic whole apples - small-batch and bursting with taste. Easy to mix, even easier to enjoy.