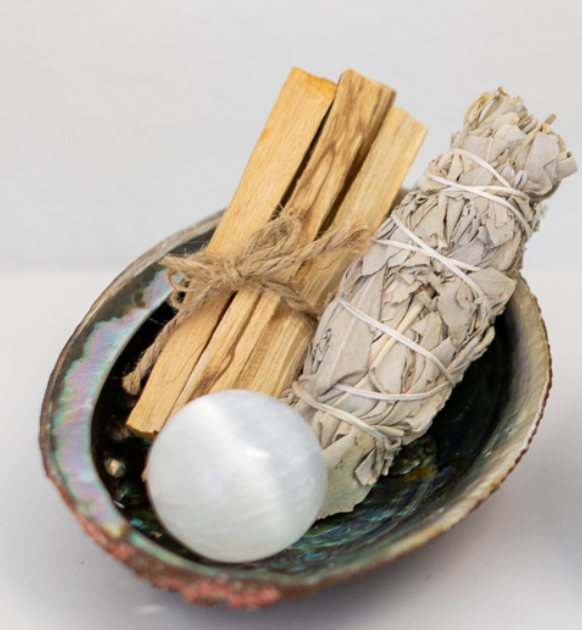 Home & Energy Cleansing Kit
Relax your mind, body and spirit with our handmade Cleansing Kits. Remove negativity, or simply cleanse your home and energy field.  
Our kit includes:
- One Large Abalone Shell (approx. 6 inches)
- CA-grown Sage
- Palo Santo from Peru
- Selenite Sphere
The perfect combination to cleanse and leave your home smelling magical.