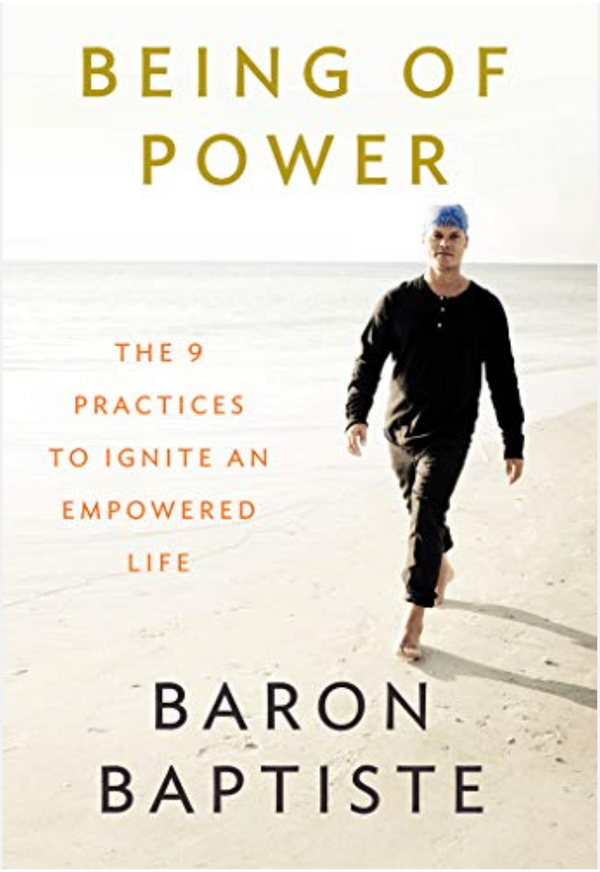 Being of Power by Baron Baptiste
We live in a world where we're all about updating. We update our computers, phones, cars, careers – even our partners. Well, now it's time to update your personal philosophy. In essence, it's time to update you.

Being of Power is about accessing a new kind of power. Not just with others, but with yourself – your experiences, your work, your purpose . . . how you relate to everything in your life. Here you will find the tools that allow you to break through the limiting views that have been keeping you stuck, frustrated, and unfulfilled; expand your perspective to see new pathways and possibilities; and come into your genuine, best self now.
Baron Baptiste presents the nine practices as the stepping-stones on the path back to your essential authenticity, which is where your greatest power lives. These are practices to put into action minute by minute, day by day. You won't master them all at once; instead, you'll work on them – and they'll work on you – again and again until eventually you come to embody them as a natural way of being. This is how you transform.

Written in a highly accessible, conversational style, this book will put you in alignment with your highest intentions and make them reality, which is now possible in every moment, no matter what your journey has brought you up to now.